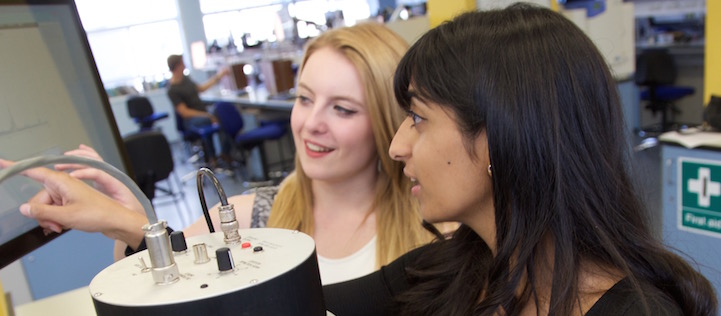 Who is it for?
We aim to support a student who wishes to gain a physics degree, who may face financial barriers or other disadvantage in pursuing their physics education at degree level. The scholarship will be awarded to the candidate who demonstrates the most outstanding potential for development over the course of a physics degree. We will consider all applications on their own merit. However, we are particularly interested in applications from students who fit one or more of the following criteria:
Students with a household income of less than of £25,000
Students that are the first in their immediate family to attend university
Young independent students who have previously been in Local Authority care, or residing in a Foyer or similar residential provision for young homeless adults
Asylum seekers, or the child of an asylum seeker or a student with Discretionary Leave to Remain
Women
Students that have experienced other difficulties in furthering their education in physics.
What does it cover?
This scholarship will cover all undergraduate fees, plus a contribution of up to £9,000 towards living expenses, for a UK or EU applicant accepted for a place for a BSc or MSci degree in the School. The continuation of the funding into each year of study is conditional on the attainment of certain academic standards.
How to apply
Please download and read the guidance notes for applicants before completing an application form. To apply, please send a your completed application form and letter of recommendation to hemera@qmul.ac.uk.
Download guidance notes (pdf)
Download application form (word)
Informal enquiries about this scheme can be submitted to hemera@qmul.ac.uk.
This scheme is named after Hemera, who was the Greek primordial deity and goddess of light and day.