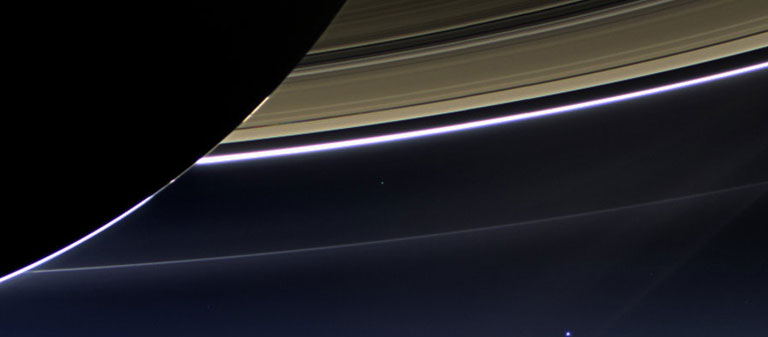 Space Activities
The staff at our world-class Astronomy Unit participate in a wide range of international space missions and ground-based projects, providing excellent opportunities for exciting and authentic outreach activities and projects for those interested in space and astrophysics. On this page you will find details for the Cassini Scientist for a Day Competition, Space Science Saturday and our space publications that celebrate human spaceflight. If you would like to know more about the astronomy opportunities we can offer, follow the links to our pages on BBC Startgazing Live and Dark Sky Discovery project.
SSFX Space Sound Effects Short-Film Competition
Filmmakers will have the chance to use real-life sound recorded from space in a new competition. While the trailer for the movie Alien may have told us: "In space, no one can hear you scream" recordings of sounds from space by satellites seem to suggest otherwise. These unusual noises recorded over eight years have been sped up and amplified so they can be heard by the human ear for the first time. The recordings are free to download for filmmakers to use – and potentially win £2,000 worth of prizes.
The Space Sound Effects (SSFX) Short-Film Competition invites filmmakers to submit entries that are no longer than 15 minutes in length using the space sounds provided.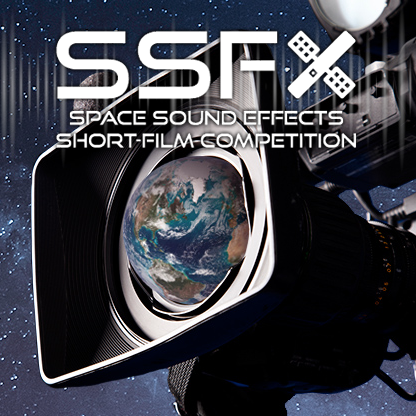 Cassini Scientist for a Day Competition 2016-17
The team working on the NASA/ESA/ASI Cassini-Huygens mission have set aside valuable observing time for educational purposes and they will use this time to take images as part of the 'Cassini Scientist for a Day' competition. School students must choose one of three targets that Cassini will image and write an essay to justify their choice to a panel of experts.
The Challenge
Select one of three targets identified by scientists and engineers working on the Cassini Mission. Your mission is to research the targets and decide which is the most scientifically valuable. You are then invited to submit your 500-word case to us. All submissions will then be judged by Professor Carl Murray, the only UK member of the Cassini Imaging Team. He will choose three winners in different age groups:
10-12 years old
13-15 years old
16-18 years old
Entries will be accepted from individual students or from teams of up to four students.  Each student may submit only one entry. 
All winners will receive prizes and a certificate from the European Space Agency, as well as seeing their essay published on the ESA website. The winner of the senior category will also be invited to spend a week working with Professor Murray at Queen Mary University of London.
The Targets
How to Enter
Applications are now closed. Information on competitions in other European countries can be found here.
You can find the winning entries for the past few years, below:
2012
2011
11-13: Molly Anne Clibbett from Haberdashers' Monmouth School for Girls who made the case for Hyperion
2010
11-13: Finn Bradley from Limerick Educate Together National School won for a second year running with his case for Rhea
2009
11-13: Finn Bradley from Limerick Educate Together National School chose Tethys and Saturn's F and E and part of the A ring as targets
14-16: Joint winners Mary Reader from Ardingly College and Richard Thorburn from Lingfield Notre Dame School both pointed Cassini towards Titan
Media Space/Cosmic Futures
In 2011, Media Space evolved into the Cosmic Futures competition in association with the Metro Newspaper, the South East Physics Network and the UK Space Agency. 

The winners were invited to join an editorial team and they produced a magazine for young people which has just been distributed nationally and is available to download here:
Cosmic Futures - Ticket to Mars
Previously, Mediaspace has run as a five day summer school aimed at Y10 students.
It was run by the Ideas Foundation, Venture Thinking and Queen Mary University of London. In 2009 we won the London Education Partnership Award for "Excellent professional practice in curriculum and student support in science, technology, engineering and mathematics (STEM)". 
Between 2007 to 2011 we have welcomed students from Tower Hamlets to Queen Mary to explore Astronomy and Science Communication through a series of workshops with Academics and Media Professionals.
In 2009 and 2010, students from Morpeth School, St Paul's Way Community School and Stepney Green School worked with us to produce special edition magazines for the British Interplanetary Society and the UK Space Agency. They are aimed at 11-14 year olds and PDF versions are available to download below.
Celebrating 50 Years of Human Spaceflight
Download our series of Voyage and Blast Off! magazines.
Voyage
Blast Off!
All of these magazines have been written and designed by students from Morpeth, Stepney Green and St Paul's Way schools in Tower Hamlets.
For the answers to the Moon Hunting Quiz in the Cassini magazine click here.