Anyone can get involved in physics, regardless of your age, background or education level. Queen Mary offers a range of ways to explore and engage with the subject, from online magazines to public lectures and events.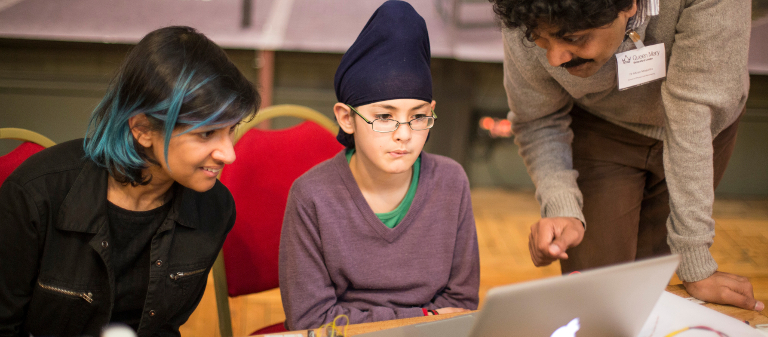 Researching the unknown
An ongoing collaboration between +plus magazine and physics researchers at Queen Mary, Researching the unknown covers topics from particle physics and cosmology to physical finance, and brings you the latest news from the forefront of physics in an accessible and easy to understand format for non-physicists.
Lazy Liquids
Is glass a liquid or a solid? An ongoing experiment at Queen Mary involving a number of our top-class researchers from both the Centre for Condensed Matter Physics and elsewhere in the department looks at the way bitumen – a substance similar to glass – flows when left untouched for long periods of time. A stationary webcam produces time-lapse footage of the experiment, allowing viewers to see the otherwise-invisible movement of the liquid.
The Centre for Public Engagement
Building on Queen Mary's history, founded as the People's Palace, the Centre for Public Engagement offers a constantly changing variety of public events and activities. Subjects range from linguistics and poetry to electronic engineering and computer science, with multi-topic events such as the Pint of Science festival, single-subject DIY activities such as the particle physics LEGO kits and everything in-between.
Public Talks
Find out about cutting edge Physics and Astronomy research at regular public talks. These accessible lectures given by engaging researchers are hosted in the physics department. You can find more information about upcoming public talks in our upcoming events pages.