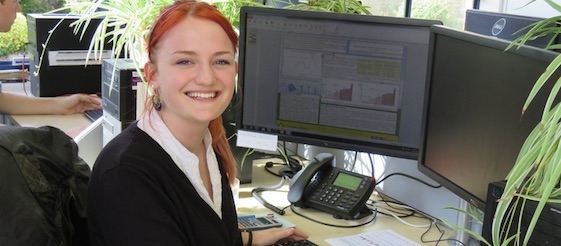 Physics student writes about her renewable energy placement on the company website.
3rd year physicist Natasha Westland has written an insightful blog post for the renewable energy company Good Energy, with whom she completed a summer internship in 2015. 
Check out her post to find out more about her work analysing the impact of renewable energy, and her reaction to presenting to the company's CEO. 
Internships available through the School of Physics and Astronomy last year included placements in industry and research. To find out more, take a look at our internship pages. 
Published on:
Thursday, January 21, 2016