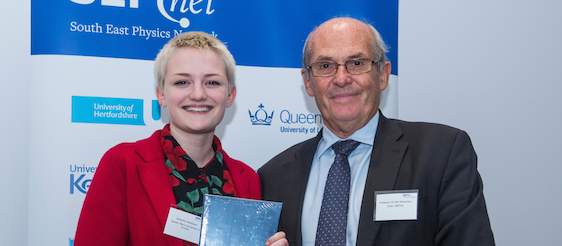 3rd year student Natasha Westland was one of six award winners at the recent SEPnet student expo that featured the work of 84 students.
The event, which took place at the Royal Academy of Engineering, showcased the work of physics students who successfully completed placements in research and industry last summer. Students presented their placement work in the form of a poster and the best 6 were recognised with prizes donated by the Institute of Physics.
Visit the SEPnet website for more details of this event and other employability projects and the Queen Mary Physics careers page for details about related initiatives in the School.
Published on:
Thursday, November 26, 2015