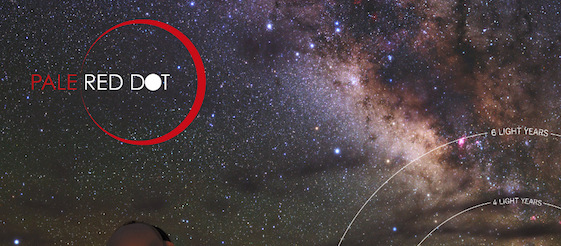 QMUL physics staff have launched a unique planet hunt blog in collaboration with a number of other research institutions around the world.
The blog, entitled palereddot.org, provides visitors with regular updates on the search for earth-like planets around our nearest stellar neighbour, Proxima Centuri. The articles, written by scientists involved in the planet hunt, include information about different aspects of the research and insights into the lives of the planet hunters. Results of the planet hunt will also be posted live on the blog, giving visitors an up to the minute account of any new exoplanetary discoveries!
You can find out more about the planet hunt in this video.
Published on:
Friday, February 19, 2016