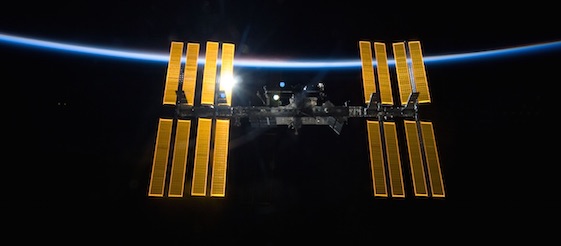 A third-year Physics student has won a place at a Russian cosmonaut training centre for a video submitted to a competition launched to mark British astronaut Tim Peake's momentous visit to the International Space Station (ISS).
Kieran Hashmi was selected to take part in a week's cosmonaut training at Star City, Russia's famous cosmonaut training centre located near Moscow. The opportunity, sponsored partly by SEPnet will enable him and another winner, a fellow Physics student at the University of Kent, to develop their team building and communication skills using the same training methods as real cosmonauts and astronauts
Kieran said: "I'm really excited to train in Star City in Russia, a facility that Tim Peake trained in and also the facility where the first human being to enter space, Yuri Gagarin, trained. I will be using the same equipment as the NASA astronauts training in the facility. I'm really looking forward to this amazing opportunity."
To take part in the competition, students were asked to submit two-minute videos describing an investigation they would like to send into space. A panel of six judges selected the winning videos, based on the feasibility of the experiment, the explanation of the physics involved and the presentation of the work.
 
Kieran's video, entitled "How microgravity affects the thermal conductivity of a ferro-fluid", discusses the physics of ferro-fluids, liquids containing microscopic magnetic particulates, and their ability to conduct heat in conditions where gravity seems to be very small.
The judges were impressed by the quality of all the applications and very creative use of visuals and good scientific knowledge.
The two winners are scheduled to fly to Russia in late March to embark on their one-week adventure.  
Image courtesy of NASA 
Published on:
Thursday, January 21, 2016