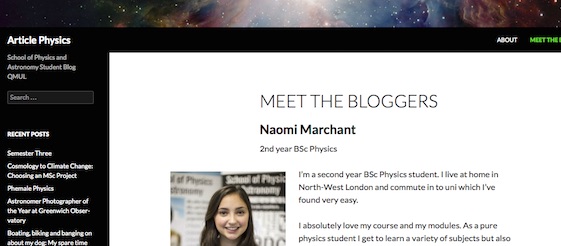 Our student blog, articlephysics.org is now nearly 4 months old and has lots of content including articles and student bios. 
The blog is written by undergraduate and postgraduate students with a view to giving prospective students a feel for life in the School. The blog features articles on academic work and studying, social activities and tips on living life in London. Check back every month for more content.
The blog provides a place where keen writers or students with an interest in science communication, marketing or social media can get experience of publishing content online. Students bloggers are paid for their time in putting together their articles, which we think offer a valuable insight into life at Queen Mary.