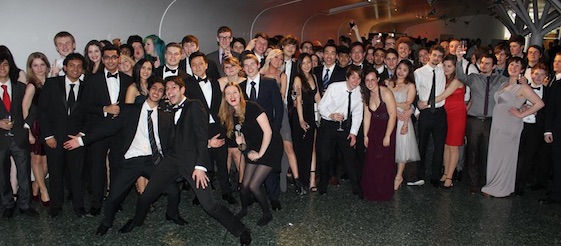 Society President and 3rd year student Tom Charman talks about trips to see the northern lights, the Physics Ball and what the Physics Society does for its members.
PsiStar is the Queen Mary Physics and Astronomy society, we aim to provide students with social and academic experiences that will enrich their time here. Primarily the society is a place to meet like minded people and enjoy a range of events together.
This year we have continued our evening lecture series with talks on Saturn's rings, The future of the Large Hadron Collider, and current theories of the evolution of the universe since it's origin. We have also taken a group of our members to enjoy a session of laser tag, been bowling and hosted a pub crawl.
Coming up later in the year several members of the society are going away to Tromso in Norway to hunt the Northern Lights, we also have the annual Physics and Astronomy at a brand new location this year for which tickets have just gone on sale.
Being President is good fun, there is a lot of time I get to spend talking to our members at events and also get to make good contacts in the department as well as outside of university. It does add to my workload as there are lots of the behind the scenes things that go into running our events, especially for larger ones like the ball!
Being a Physics student at QM is great. There are a wide range of experienced staff members in the department who are all willing to discuss any field of physics that might be troubling you as you undertake your studies here. There are also no end to the recreational activities you can do in London be it through a student led society or otherwise. I want to try and stay here as long as possible! 
You can stay in touch with PsiStar through the facebook page.
Published on:
Tuesday, January 19, 2016