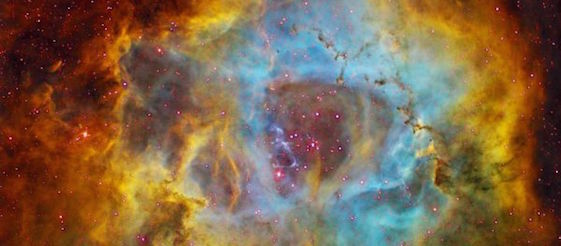 In addition to exciting industry placements and physics research internships, the School of Physics and Astronomy also offers two students per year the opportunity to carry out a fully funded research placement at the Skinakas Observatory in Crete. 
Students who perform at a very high standard in their undergraduate exams in their third year will have the opportunity to undertake a summer research project whilst living and working on this historic Mediterranean island.
The observatory is a research facility conducting fundamental research in Astronomy and is ideally placed to capture stunning images, such as the Rosette Nebula pictured here.
Image: The "Rosette Nebula" imaged by the 1.3m telescope at Skinakas observatory. Image Credit: Skinakas Observatory: A view to the Universe