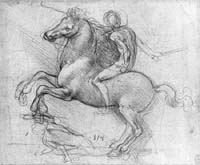 Thank you for stopping by to take a look at our history and some of our archive material. We have lots of material to add and also look to you, our readers, to help fill this in . If you were a student or member of staff here then make yourself known to us, scan any photos you have of you and your Queen Mary physics colleagues, attach as much detail as you can about who, what, when, where and why and send them to us. We would like to collect your pictures as well as those taken by the School photographers. Also feel free to send corrections to any mistakes you find here.
And if you are ever in town and would like to visit the School, then by all means come in. Make sure that you make yourself known to us at the School Office. To guarantee a welcome it is best to call ahead on Tel: +44 (20) 7882 6956 or email Kathy Boydon.
If you would like to be notified of major website changes just send us your email address and include your date of leaving or graduation, we also always welcome news about what you are doing now. Your details will only ever be used to tell you about major new information available on this site or School events we think you may be interested in.
Have you joined the College Alumni Association? If not you can view their website, register to receive College news either electronically or in print by going to the Alumni web pages.